The European Parliament has just confirmed Ursula von der Leyen as the President of the European Commission. Over the coming five years, she will be joined by a new team of EU leaders made up of the High Representative of the Union for Foreign Affairs and Security Policy and the President of the European Council, as well as the President of the European Central Bank (ECB), whose term lasts eight years. They will have to sustain and further develop the numerous EU initiatives that have emerged to counter foreign authoritarian interference, such as its strategic communications task forces and its framework for investment screening. The new leaders will have to ensure that the EU maintains the course it started taking in the lead up to the May 2019 European Parliament elections, and addresses authoritarian tools like disinformation, election financing, and cyber security more holistically. We examined the incoming team's backgrounds to analyze how they might approach countering the threat of foreign authoritarian interference in their new positions at the EU.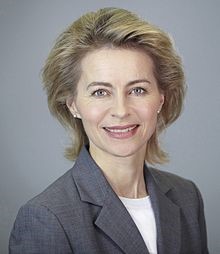 Ursula von der Leyen
President of the European Commission
Prior Position: Minister of Defense, Germany
Relevant Experience:
In her six years as defense minister, von der Leyen has led the modernization of the German military, allowing it to play a more active role in European security. Throughout her tenure, she has advocated against escalating countermeasures against the Russian government beyond economic sanctions. She also remains clear-eyed about the threats Europe is facing. In an interview she gave earlier in 2019, von der Leyen called Vladimir Putin's Russia "martial" and accused his country of "attacking the cyber sector militarily." She also described China as "kindly ensnaring [Europe]" and as "taking economic advantage" of the continent.
What we can expect:  
Von der Leyen's freshly minted agenda explicitly references joint standards for 5G networks, the creation of a Joint Cyber Unit, and the importance of transatlantic cooperation in Europe's defense. Crucially, the document highlights the "need to do more to protect [the EU] from external interference" and pledges to deliver a European Democracy Action Plan to combat external interference, notably through legislation on political advertising and election finance.
In addition, in her remarks before the European Parliament on July 16, von der Leyen spoke against EU member states "turning towards authoritarian regimes" and, alluding to China, denounced states "buying their global influence and creating dependencies by investing in ports and roads."
That's important, because foreign authoritarian states have already started maneuvering in anticipation of a potentially more hawkish European Commission. For example, Chinese Foreign Minister Wang Yi spent the second week of July touring Central European member states to garner more support for Beijing's Belt and Road Initiative. Meanwhile, Putin was recently in Rome calling on von der Leyen to strengthen ties between Moscow and the EU. Von der Leyen is aware of the threat posed by divided member states and argued on July 16 that: "If we close the gaps between us, we can turn today's challenges into tomorrow's opportunities." 
Given the number of EU initiatives that are focused on various aspects of the authoritarian interference threat (some of them overlapping), it will be important for von der Leyen not to encourage additional redundancies. For instance, her push to create a new German cyber agency modeled after the Pentagon's Defense Advanced Research Projects Agency has been found by a German court to be duplicative of five similar organizations in the country. In Brussels, von der Leyen should encourage and facilitate better coordination across EU institutions rather than call for the establishment of duplicative initiatives.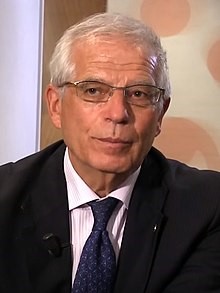 Josep Borrell
High Representative/Vice President (HR/VP) to head the European External Action Service (EEAS)
Prior Position: Minister of Foreign Affairs, Spain
Relevant Experience:
With more than 30 years of political experience, Borrell is the only new leader to have previously held a senior-level position at the EU. He was president of the European Parliament between 2004 and 2007.
Born in Catalonia, Borrell is sensitive to the rise of separatist movements throughout Europe. In an interview he gave in 2018, he argued that European anti-independentist forces were culpable in these movements' success, owing to an inability to communicate their vision to the public. He ascribed less blame to external factors, including disinformation campaigns. As recently as May 2019, Borrell described Putin as "the revival of Imperial Russia" and caused Moscow's ire by referring to Russia as an "old enemy."
What we can expect:
Given the well-documented involvement of the Russian propaganda apparatus in the 2017 Catalan independence referendum, there is no doubt that Borrell is aware of Russia's interference operations in the EU. Nevertheless, and despite referring to Russia as an old enemy, he had agreed to set up a joint cybersecurity group to "stop the spread of misinformation" between Spain and Russia in November 2018.
Rhetorically at least, Borrell has also offered mixed signals on China. Although he acknowledges that the country is now a "rival" to the EU, he praised "China's contributions to upholding multilateralism" during the second Belt and Road Forum in April of this year.
Borrell is known for his "shoot-from-the-hip" style and could bring more visibility to the HR/VP position after five years of his predecessor's more cautious approach to the role. However, in light of his somewhat accommodating behavior towards Russia and China the past few months, Borrell's willingness to confront foreign authoritarian states' interference in the EU remains an open question.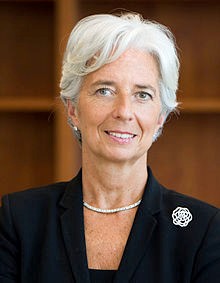 Christine Lagarde
President of the European Central Bank (ECB)
Prior Position: Managing Director and Chairwoman of the International Monetary Fund (IMF)
Relevant Experience:
Lagarde, former French finance minister and head of the IMF since 2011, brings her experience in the high-level national and international politics of economic policy to the ECB. Lagarde's holistic thinking and global gravitas will be important in her new position as Europe grapples with economic issues that foreign adversaries exploit to undermine European institutions, politics, and society, such as income inequality, high debt levels, vulnerable banking systems, structural unemployment, and large money laundering scandals. 
What we can expect:
At the IMF, Lagarde demonstrated a shrewd ability to drive initiatives with overlapping political and economic importance, such as policies to empower women in labor markets and root out corruption. With regard to corruption, she led the first overhaul of the Fund's framework in over two decades, making IMF engagement on the issue mandatory in countries with macro-critical corruption problems, while also including assessments of the effectiveness of Western anti-money laundering systems in combating corruption in the framework. Lagarde's experience has direct relevance for addressing money laundering issues that foreign authoritarian states have exploited for years.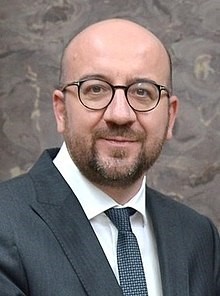 Charles Michel
President of the European Council
Prior Position: Prime Minister, Belgium
Relevant Experience:
Over the past few years, Michel has insisted on the need to be clear-eyed when engaging Russia but has been noticeably more conciliatory when dealing with China, having signed several agreements on future cooperation in 2018. Under his tenure, Chinese entities have made forays into Belgian ports and telecommunications infrastructure; Huawei's pan-European center for transparency and cybersecurity opened in Brussels in March 2019.
In addition, Michel has made several statements against European populists, denouncing anti-democratic forces in his own country as well as warning about the "schizophrenic and hypocritical" alliance between Hungary's Viktor Orbán and Italy's Matteo Salvini.
What we can expect:
The role of the President of European Council is largely procedural and Michel will have limited agenda-setting powers. However, Michel's predecessor Donald Tusk carved out a role for the position as a vocal advocate for the rule of law and human rights. Should he choose to emulate Tusk, Michel will have the opportunity to use the power of the bully pulpit to call out states, inside and outside the EU, which are undermining democracy in the Union.
Conclusion
The new leadership team's solid foreign policy expertise and their awareness of the threat posed by foreign authoritarian regimes offers promising possibilities for the EU. Under their leadership, the Union has the opportunity to pull itself away from dependencies on these regimes and to counter their attempts to undermine democracy. We hope that, in the next five years, EU leaders will make Europe stronger and more resilient and close loopholes that foreign authoritarian actors exploit. In the coming days, ASD will be publishing a short list of recommendations we believe will help lay out concrete proposals to secure democracy across the Union. 
The views expressed in GMF publications and commentary are the views of the author alone.